Sept 2020


Personal project on brand and app redesign for Goodreads
INTRO
BACKGROUND
Goodreads is a website for readers to generate and share a catered database of books and literature. It was founded in 2006 to "help people find and share books they love" and boasts many features that allow readers to interact with their friends and authors alike. Being the largest online book catalog, it yields a large audience of over 20M users and growing.
UNDERSTANDING THE PROBLEM
While Goodreads is a much loved website, its design and interface have barely changed since its first erection. Users have voiced concerns especially with the app in that it is difficult to navigate and does not reflect the features of the website in its entirety.
RESEARCH

TROUSER INTERVIEWS
︎︎︎

MELISSA: I wish there was a section of some sorts where I could access the giveaways. It's easier to access on the computer, but you can't find it really on the app unless you click on a giveaway from your email that will take you to it on the app.



︎︎︎

TIFFANY: The feed is kind of redundant...It would be cool if there could be a weekly/monthly 'feed' for books kind of like Spotify.



︎︎︎

UGEN: I use goodreads on my phone and I find the interface a little difficult to navigate. Certain books don't show up on search, I get a lot of random notifications and messages from groups I joined, and some things on the computer aren't on the phone.



︎︎︎

ANAM: There is an overtone of moralizing to the website and it comes with the design choices they made. The "bookish-ness" color scheme turns me off.
We wanted to highlight specific features that are strengths of Goodreads that make it so powerful by creating an interface that flows intuitively and a bold design identity. The following key points were identified:
GOING WELL:
+
barcode scan

+
discover/recommendations

+
personalization of shelves

NOT SO WELL
-
redundant feed

-
bland/difficult UI


-

different from website
USER PERSONAS
THE SEEKER
user enjoys seeking new books and getting recommendations from friends' feed and discovery to add to reading list.
user enjoys interacting with authors, checks new updates from specific authors, and enters giveaways.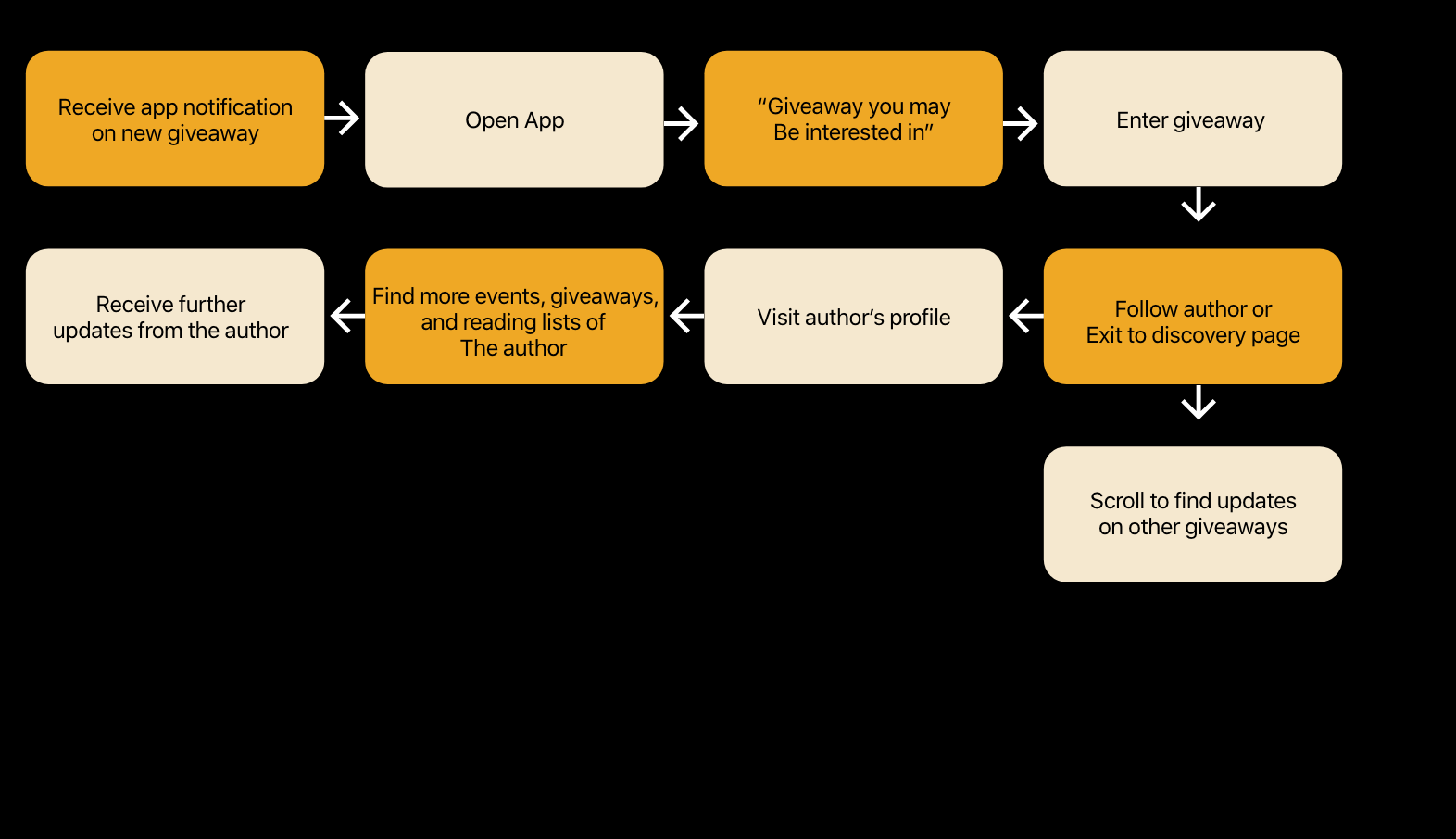 THE ACADEMIC
user uses app to read for research and finds relevant quotes for the said research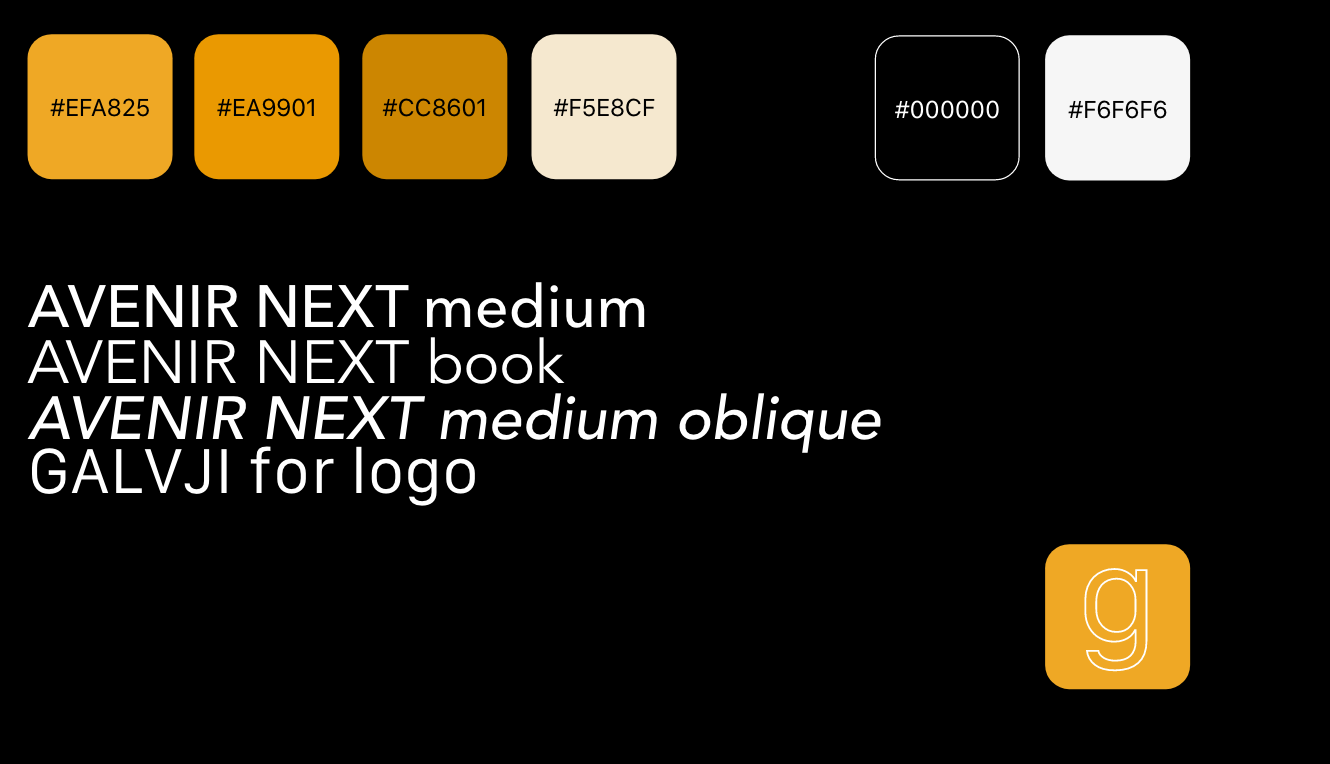 NOTIFICATIONS


Individualized notification setting allows readers to personalize specific notifications from accounts they are following to minimize redundancy. The apply all function allows users to apply the setting to all of the accounts they are following.
SEARCH BAR


The search function holds all of the different elements found on the website, where we categorized them by books, authors, events, and quotes. Each section will share different recommendations that parallel the "discover" section of the original app.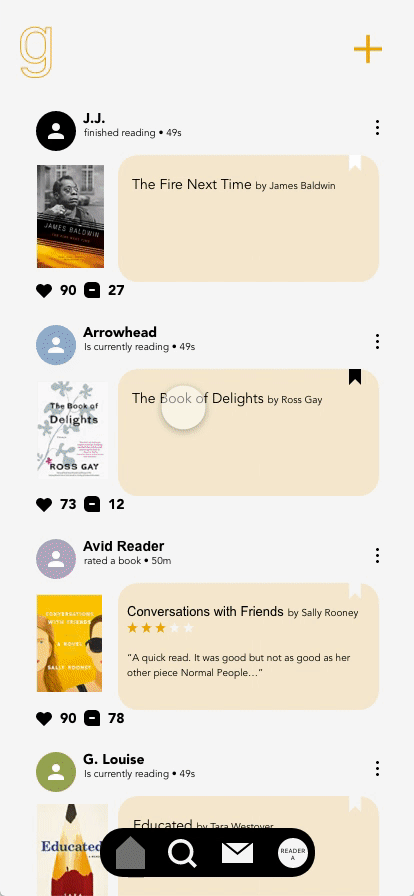 PROFILE + BOOK SUMMARY


The user's profile was redesigned to be categorized by the type of reading done in past, present, and future. Book information was designed in a stacking formation, inspired by old library library cards, to categorize the book's summary, reviews, and quotes.
.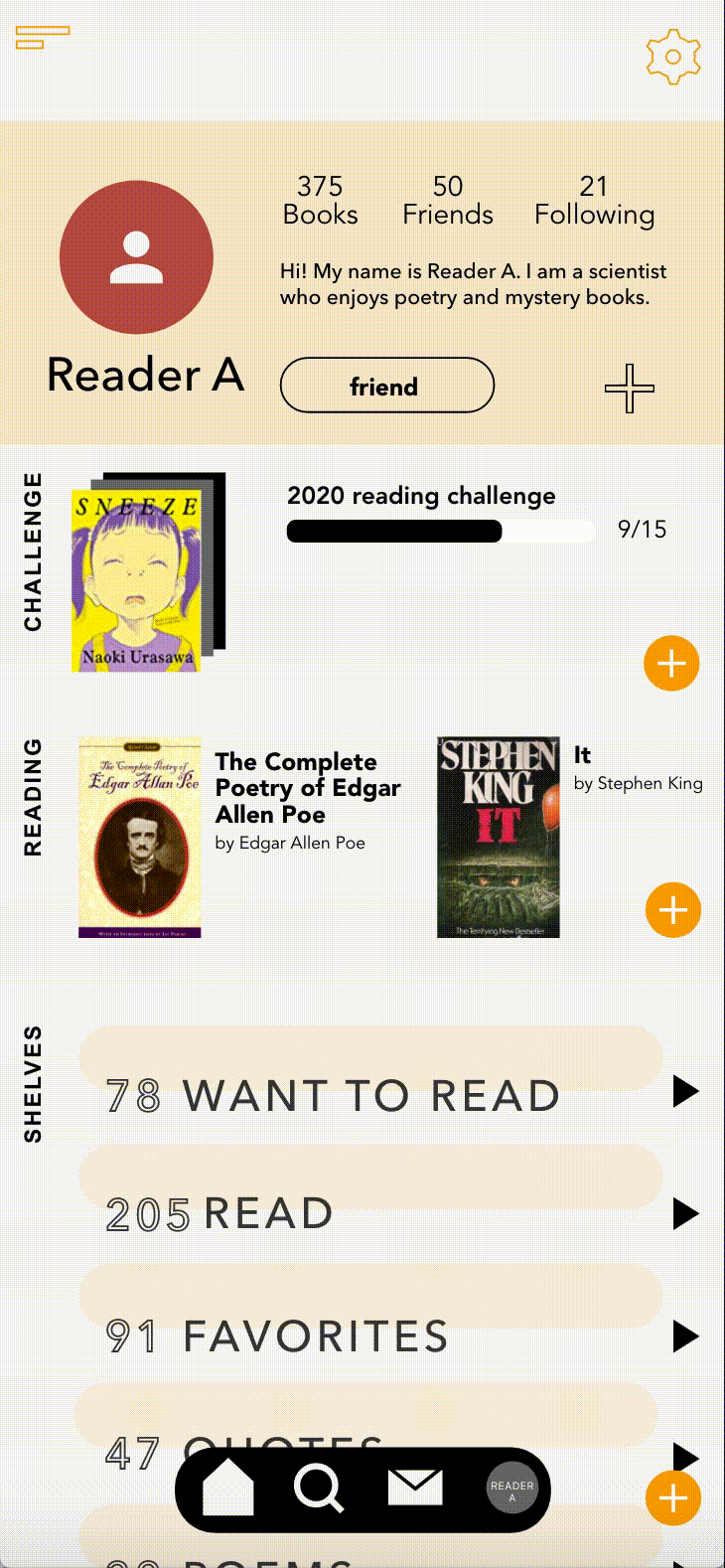 TAKEAWAYS
I realized that there were a lot of nitty gritty details or challenges that I found it difficult to resolve on my own. I think this project was a good introduction to learning about UX/UI, but would have been more elevated given further collaboration with others.